Many people want to lose weight because our modern lifestyles often involve sitting a lot and eating tasty, calorie-packed foods. The Centers for Disease Control and Prevention (CDC) say that to lose weight in a healthy way, you should eat good, nutritious foods, stay active, and manage stress. But some people also try proven dietary supplements for weight loss to help them shed extra pounds.
The good news is that besides eating well and exercising, there are some vitamins and nutrients that you can take as supplements. These supplements might help you with your weight loss journey. Here's what you should understand. The best supplements for weight loss may vary from person to person, so it's crucial to research and choose products that align with your individual preferences and health considerations.
What Are Weight Loss Supplements?
Supplements for fat loss are products made in various forms like pills, powders, capsules, or liquids, and they're supposed to help you lose weight. They claim to work by doing things like making your body better at using carbohydrates, increasing the burning of fat, giving you more energy, and reducing your feelings of hunger.
There are other weight loss supplements that claim to indirectly support your health and energy levels. They also try to help with some common issues you might face while dieting, like feeling tired, having cravings, and possibly missing out on important nutrients. Some of these supplements contain a mix of ingredients, including herbs and minerals.
It's important to know that over-the-counter weight loss supplements are not the same as prescription medications for treating obesity. These prescription medications, known as anti-obesity medications, are used as part of a treatment plan for obesity, and their safety and effectiveness are proven through scientific studies.
Are Weight Loss Supplements Regulated by the FDA?
The FDA doesn't regulate over-the-counter weight loss supplements as they do with drugs. These supplements don't need approval from the FDA before they can be sold. Instead, it's up to the companies that make them to make sure they're safe and that the things they say about the supplements are true and not misleading.
Dr. Adarsh Gupta from the Valley Forge Weight Management Center in Norristown, Pennsylvania, points out that women who want to use weight loss supplements should be careful. He says, "It's essential to know that these supplements are not checked and approved by the FDA. The only rule is that these supplements can't say they can cure a disease."
How Effective Are Supplements for Weight Loss?
The effectiveness of supplements for weight loss is a topic that has garnered significant attention in recent years. Many individuals looking to shed those extra pounds often explore the option to buy nutritional supplements online in hopes of achieving their weight loss goals. However, it's crucial to approach these supplements with realistic expectations and an understanding of their potential benefits and limitations.
Weight loss supplements can vary widely in terms of their effectiveness. Some may contain natural ingredients like green tea extract or garcinia cambogia, which have shown promising effects in supporting weight loss in scientific studies. Others may be a combination of vitamins, minerals, and herbs aimed at boosting metabolism or curbing appetite. While these supplements can assist some individuals in their weight loss journey, they are not a magic solution. Healthy weight loss primarily depends on a balanced diet, regular physical activity, and overall lifestyle changes. Discover effective strategies for how to lose weight fast and naturally.
Furthermore, it's essential to exercise caution when deciding to buy nutritional supplements online. Ensure that you purchase from reputable sources and consult with a healthcare professional if you have any underlying health conditions or concerns. The key to successful weight loss lies in adopting a holistic approach that includes dietary changes, exercise, and, when appropriate, the judicious use of supplements as a complementary aid to your overall weight management strategy.
Serolean stands out as a top weight loss supplement, with a unique emphasis on brain chemicals, particularly Serotonin. Serotonin plays a critical role in controlling appetite and enhancing mood. Weight loss can often be challenging because of the intricacies of brain chemistry, and Serolean is designed to address this specific aspect. Unlike many other supplements that solely target dietary changes, Serolean takes into account the brain's influence on weight management, making it a comprehensive solution for those seeking to shed extra pounds.
What factors of Popularity of the Serolean Supplement?
Made In the USA
Quality Tested
FDA Approved Facility
Ingredients in SeroLean
Griffonia Simplicifolia
Stinging Nettle Leaf
Vitamin B-6
L-Tryptophan
Ashwagandha
Saffron Extract
White Kidney Bean Extract
Green Tea Extract
Benefits of SeroLean
Serolean helps curb carb cravings and promotes portion control by boosting serotonin levels.
Serolean aids in effortless weight loss by targeting stubborn body fat.
Benefit 3: Serolean enhances mood, boosts energy, and promotes a positive outlook with serotonin-boosting compounds.
Serolean minimizes stress eating by reducing cortisol levels, helping control emotional overeating.
Serolean PM supports restful sleep, allowing your body to recharge, repair, and continue fat-burning for a refreshed morning.
Cost – $39 per Bottle
If you Order 6 Bottles or 3 Bottles Right now Get 4 FREE Bonuses!
60-Day Money-Back Guarantee
Puravive is a unique weight loss supplement with a focus on brown adipose tissue (BAT), improving heart health, reducing inflammation, relieving stress, and enhancing cognitive function. This specialized supplement harnesses the power of 8 natural tropical nutrients and plant-based compounds. It's not just a random mixture; scientific research has confirmed its ability to increase brown fat levels in your body, supporting your weight loss efforts.
What factors of Popularity of the Puravive Supplement?
Made In the USA
Quality Tested
FDA Approved Facility
Ingredients in Puravive
Luteolin
Kudzu
Holy Basil
White Korean Ginseng
Amur Cork Bark
Propolis
Quercetin
Oleuropein
Benefits of Puravive
Puravive is an easy-to-take weight loss supplement made from natural ingredients.
It's all plant-based, with no stimulants.
Puravive uses natural power to help you manage your weight and target stubborn fat.
This supplement speeds up your metabolism and helps burn calories.
It supports healthy weight loss through scientific research and is crafted from a unique blend of 8 potent tropical plants.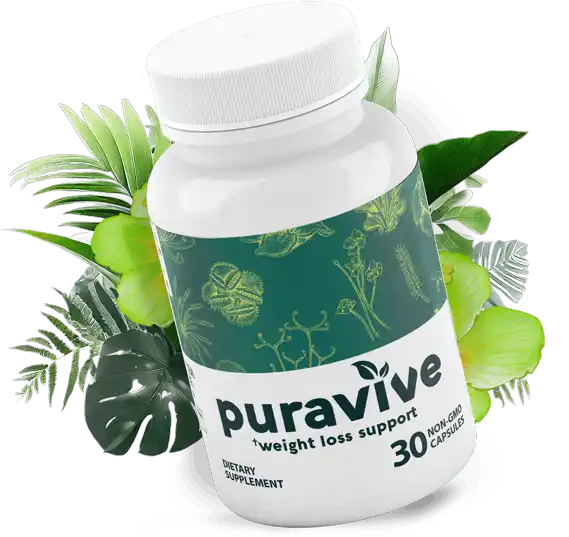 Cost – $39 per Bottle
180-Day Money-Back Guarantee
Order 3 Bottles or 6 Bottles and Get 2 FREE Bonuses!
BioVanish™ goes beyond the usual weight loss products – it represents a significant change. Built on the innovative Dairy Farm Weight Loss Method, BioVanish™ harnesses the power of science to naturally and effectively support your weight loss goals. BioVanish is based on the revolutionary Dairy Farm Weight Loss Approach, which is backed by scientific research.
What factors of Popularity of the BioVanish Supplement?
Made In the USA
Quality Tested
FDA Approved Facility
Ingredients in BioVanish
Premium 9-c Fats
L-theanine
B-Vitamin Blend
Clinical-Backed Dosages
Benefits of BioVanish
BioVanish™ has been carefully designed to support the maintenance of ideal beta-Hydroxybutyric acid (BHB) levels in your body.
BioVanish™ is exactly crafted using natural ingredients.
Weight loss attempts often lead to reduced energy levels, but BioVanish™ takes a different approach.
BioVanish™ includes a unique combination of ingredients that can give your metabolism a valuable boost.
Weight loss goes beyond just the numbers on a scale; BioVanish Official aims to improve your overall sense of well-being.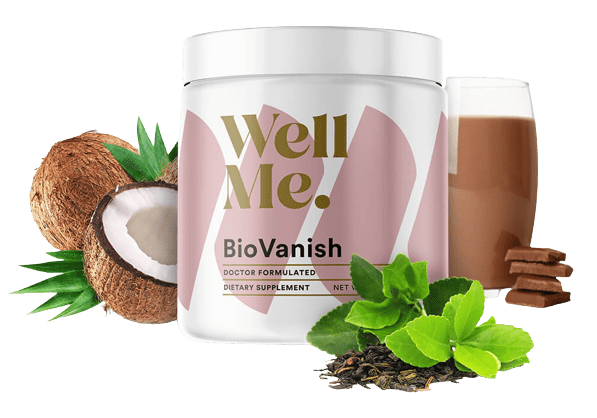 Cost – $39 per Bottle
Confidence in Every Purchase: 180-Day Money-Back Guarantee
The ProvaSlim supplement is a thoughtfully crafted mix of nutrients created to back healthy weight loss and improve gut health. It's a unique combination of ingredients that work together to boost metabolism, aid digestion, and enhance overall well-being. Additionally, ProvaSlim contains a special blend of 15 herbs that help maintain the body's natural hormonal balance, further supporting overall health and well-being.
What factors of Popularity of the ProvaSlim Supplement?
Made In the USA
Quality Tested
FDA Approved Facility
Ingredients in ProvaSlim
INULIN
BERRY
AFRICAN MANGO
CINNAMON AND GREEN TEA POWDER
Benefits of ProvaSlim
• ProvaSlim promotes healthy weight loss.
• Enhances your immunity.
• Aids in supporting longevity and slowing the aging process.
• Contributes to better heart health and helps stabilize blood sugar levels.
• Potential benefits for skin, nail, and hair health.
• Supports cognitive function and overall brain health.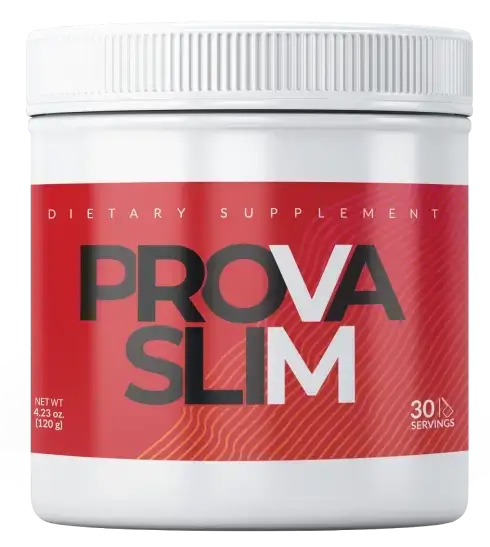 Cost – $49 per Bottle
180-Day Money-Back Guarantee
Discover Java Burn™ Coffee – Your organic answer to achieving your weight loss objectives. Designed by the renowned expert John Barban, this supplement is formulated to revitalize metabolism and kickstart weight loss. Java Burn™ Coffee is the planet's first anti-aging, deep sleep, and nocturnal metabolism solution. Just incorporate it into your morning coffee to unlock its full potential. This safe and effective formula exclusively comprises natural ingredients aimed at addressing a sluggish metabolism from its very core.
What factors of Popularity of the Java Burn Supplement?
Made In the USA
Quality Tested
FDA Approved Facility
Ingredients in Java Burn
L-Carnitine
Chromium
L-Theanine
chlorogenic acid
Vitamin B6
Vitamin B12
Green Tea Extract
Benefits of Java Burn
Java Burn formula utilizes Vitamin B6 and B12 antioxidants for weight loss.
L-Theanine amino acid in Java Burn boosts weight loss and strengthens the immune system.
Java Burn has L-Theanine and green tea extract, known for reducing blood pressure and cholesterol.
Java Burn promotes weight loss and overall well-being, benefiting cardiovascular and mental health.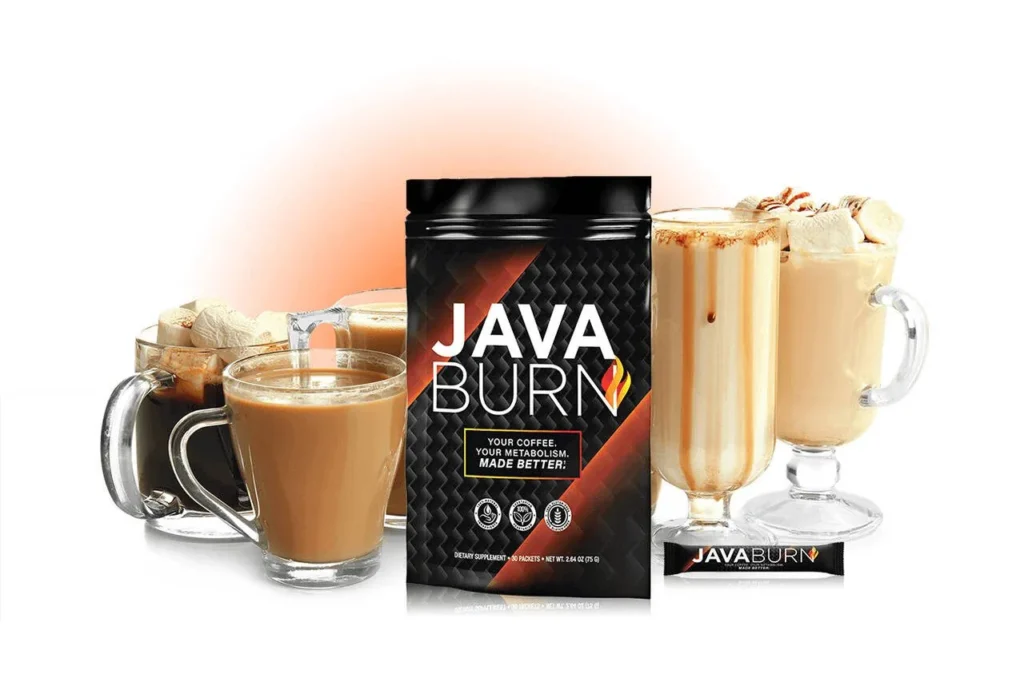 Cost – $49 per Bottle
60-Day Money-Back Guarantee
GET YOUR 80% DISCOUNT NOW